UK votes in historic referendum on EU membership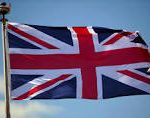 Thursday, 06/23/2016. UK votes in historic referendum on EU membership.
Almost 46.5 million people are registered to take part in the once-in-a-lifetime decision whether Britain should leave or remain in the European Union.
Registered voters include Britons over 18 from England, Wales, Scotland, Northern Ireland and Gibraltar; also Irish and Commonwealth citizens living in the UK.
The UK has been a member of the European Union since 1973. Brexit debate has divided the communities for months. Polls have shown voters split down the middle, with the outcome too close to call.
British Prime Minister David Cameron, the leader of the "Remain" camp, has argued that a vote to leave would do lasting harm to Britain's economy: "Leaving EU would leave $42 billion budget hole". His supporters believe that Britain will be "safer, more powerful internationally and more prosperous if it remains in the bloc".
The "Leave" camp led by UK Independence Party leader Nigel Farage and Boris Johnson, a member of parliament and former London mayor, is convinced that the referendum is a historic opportunity to "take back control" of Britain from Brussels, describing it as a potential "independence day" for Britons.
The final results are expected to be announced Friday, June 24th, 2016.