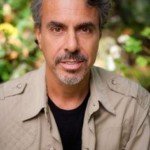 Chris Kilham is a medicine hunter, author, and educator. The founder of Medicine Hunter Inc., Chris has conducted medicinal plant research in over 45 countries. Chris works with companies to develop and popularize traditional plant-based food and medicinal products into market successes. These include ashwagandha, kava, maca, rhodiola, schisandra, tamanu oil, cat's claw, dragon's blood, ayahuasca, and hundreds of other plants. Chris also works to bridge worlds, regularly sharing information about other cultures through presentations and media. CNN calls Chris "The Indiana Jones of natural medicine." Chris has appeared on over 1500 radio programs and more than 500 TV programs worldwide, with features in The New York Times, ABC News Nightline, Newsweek, CNN, The Dr. Oz Show, NBC Nightly News, Good Morning America, ABC 20/20, Psychology Today, Outside Magazine, FOX News Health, LA Yoga, LA Weekly, New York Magazine, Boston Magazine, UTNE Reader, CNBC Power Lunch, Playboy, VICE, Prevention Magazine, Business Insider, Oprah & Friends, PBS Healing Quest, Woman's World, and many others. He has additionally appeared on PBS, CNBC Power Lunch, CNN, MSNBC, BBC, NPR, CCTV, France 2, Chelsea Handler's "Chelsea Does", and The Preachers. As a TV correspondent and guest, he speaks about medicine hunting, traditional botanical medicines, nutraceuticals, psychoactive plants, environmental and cultural preservation and other related topics for a broad and diverse variety
of audiences.
Chris appears on TV both online and in the US and international television markets. Chris also writes articles on plant medicines for several publications and was a special guest, correspondent, and weekly contributing columnist FOX News Health for 9 years. Chris is a regular guest on The Dr. Oz Show and serves on The Dr. Oz Show's Medical Advisory Board.
Chris is Explorer In Residence for Purity Products, a collaboration that brings to market health-promoting herbal concepts that Chris supports. These products are largely based on his findings on botanical expeditions.
Chris is also currently the Brand Ambassador for KSM-66 Ashwagandha, the finest Ashwagandha (Withania somnifera) root extract in the world. KSM-66's certified organic, whole ashwagandha root extract sets the high bar for traceability, manufacturing excellence, superior composition, and clinical studies.
For 21 years, Chris conducted medicinal plant research for Naturex of Avignon, France, one of the leading botanical extraction companies in the world. On their behalf, he headed new botanical discovery, helped to develop sustainability programs, and developed videos, presentations and communication programs about medicinal plants. He is widely known throughout the botanical, natural health and sustainability sectors for his global explorations.
Source of information – https://therealtruthabouthealth.com/