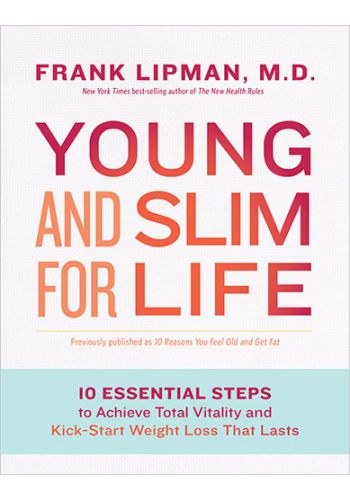 Are you tired of feeling worn out, sick, and overweight?
Why is it that we experience weight gain, fatigue, aches and pains, illnesses, and memory loss as we get older? While these ailments do become more common in our 30s and 40s, they aren't inevitable. In fact, we are perfectly capable of remaining young, slim, and vigorous—and our brains can absolutely stay clear and sharp—if we give them what they need. What's that? The right foods, plenty of sleep, and the healthy movement our bodies are craving.
The problem is that most of us don't do that. We don't realize what our bodies need, so we eat the wrong foods, skimp on sleep, and deprive our bodies of the movement they crave. Overwhelmed by the stresses and the pressures of our lives, we take a host of prescriptions, never realizing how they might be disrupting our body's innate ability to heal. Most insidious of all, many of us lack the personal support and the community that we need to feel fully alive. Instead, we buy into the myth that age means decline.
Best-selling author and internationally recognized expert in integrative and functional medicine, Dr. Frank Lipman shares the 10 key steps to live your best life! He breaks through the common myths and misconceptions surrounding aging and dieting, and he zeroes in on what you need to do in order to feel great. His two-week Revitalize Program and extended Maintenance Program bring together key information regarding insulin resistance and carbohydrate intolerance, gut and hormonal imbalances, sleep disorders, medications and supplements, and community support.
The book also features:
♥  delicious, nutritious recipes to support you along the way
♥  handy shopping lists and meal plans
♥  simple exercises, meditation practices, and restorative yoga sequences
♥  information about powerful anti-aging and digestive supplements and vitamins
♥  and more!
Dr. Lipman also offers a lifelong Maintenance Program, so that after two life-changing weeks, you can continue on your path toward ultimate health and wellness for years to come.
In just two weeks—only 14 days—you can feel so much better than you ever imagined!
Available on hayhouse.com – Young and Slim for Life