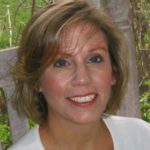 Internationally acclaimed intuitive healer and coach, best-selling author, spiritual evolutionary and animal mystic, Kumari's greatest joy is empowering others to unwrap their innate intuitive, manifesting and healing gifts. Kumari hosted "How to Heal Anything Live" an internet TV program; and "Co-Creation Activations" on World Puja Network, a leader in empowerment radio. She is a co-author of the bestselling books "Empowering Transformations for Women"
and penned the Forward to "Journey to Joy." Her transformational work includes critically acclaimed CDs "Connecting with All Life" and "Awaken Your Soul", the groundbreaking "Divine Human" self-study course, and countless articles on healing, animal communication, manifesting and intuitive development. She just released her new eBook "Animal Communication Magic & Miracles: 13 Keys to Deepen Your Bond with Your Pets, Improve Health & Change Behavior Immediately."
Kumari's mission is to inspire awareness and compassion through exploring the human/animal spiritual connection as a vehicle to experience the bliss of Oneness, and to be a catalyst for spiritual evolution through conscious vibrational healing.
Kumari holds a powerful energetic presence where healing shifts occur spontaneously and the Light and wisdom of the Soul are unveiled. She teaches with a practicality and playfulness that is disarmingly potent, fully anchored in the knowing that anyone can awaken to the magical remembrance of their divine nature and spiritual gifts.
She has facilitated thousands of people…and their animal friends achieve profound transformations including veterinarians, trainers, breeders, show competitors, holistic practitioners, zoos and rescue organizations.
Learn more at www.kumarihealing.com