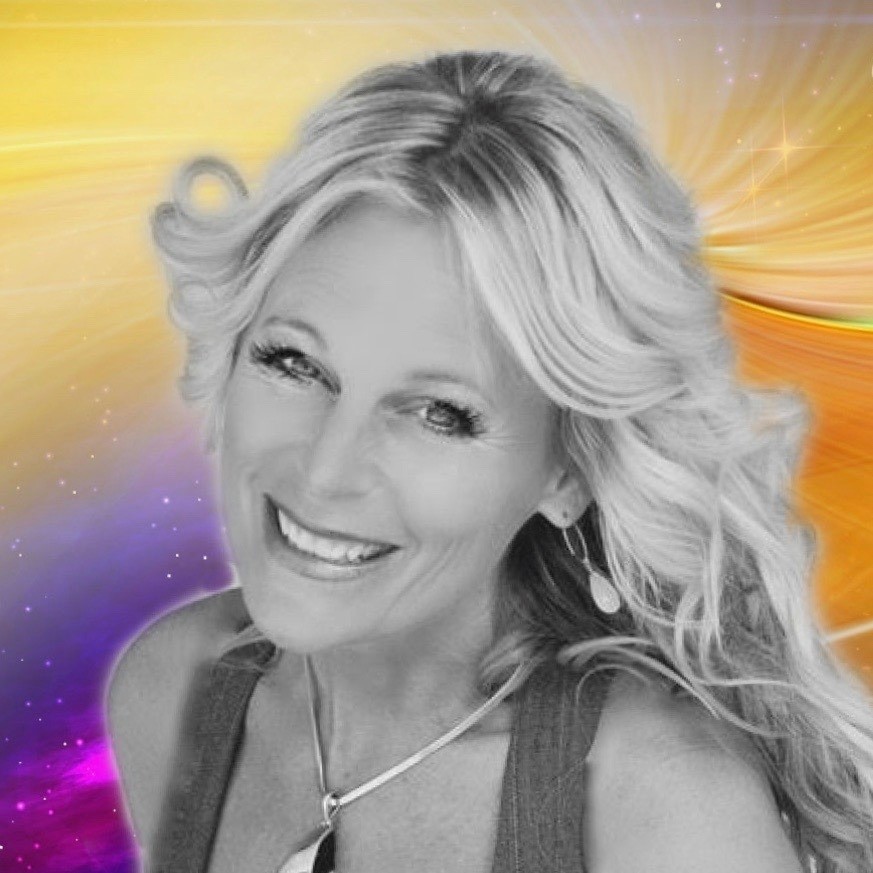 Mahalia Michael is a mystical singer and conductor of the multi-dimensional white whale and dolphin light sound Allumina technology, creator of the Allumina Conscious Dance Fitness, the first of its kind in the world dance fitness DVD tuned to 432 musical hertz. She is a visionary of personal and planetary health, well-being with alchemical writing, passionate sounder, speaker, and seer of heaven, here and now.
Mahalia is the founder and creator of Brain Bliss Technology and Academy offering extraordinary experiential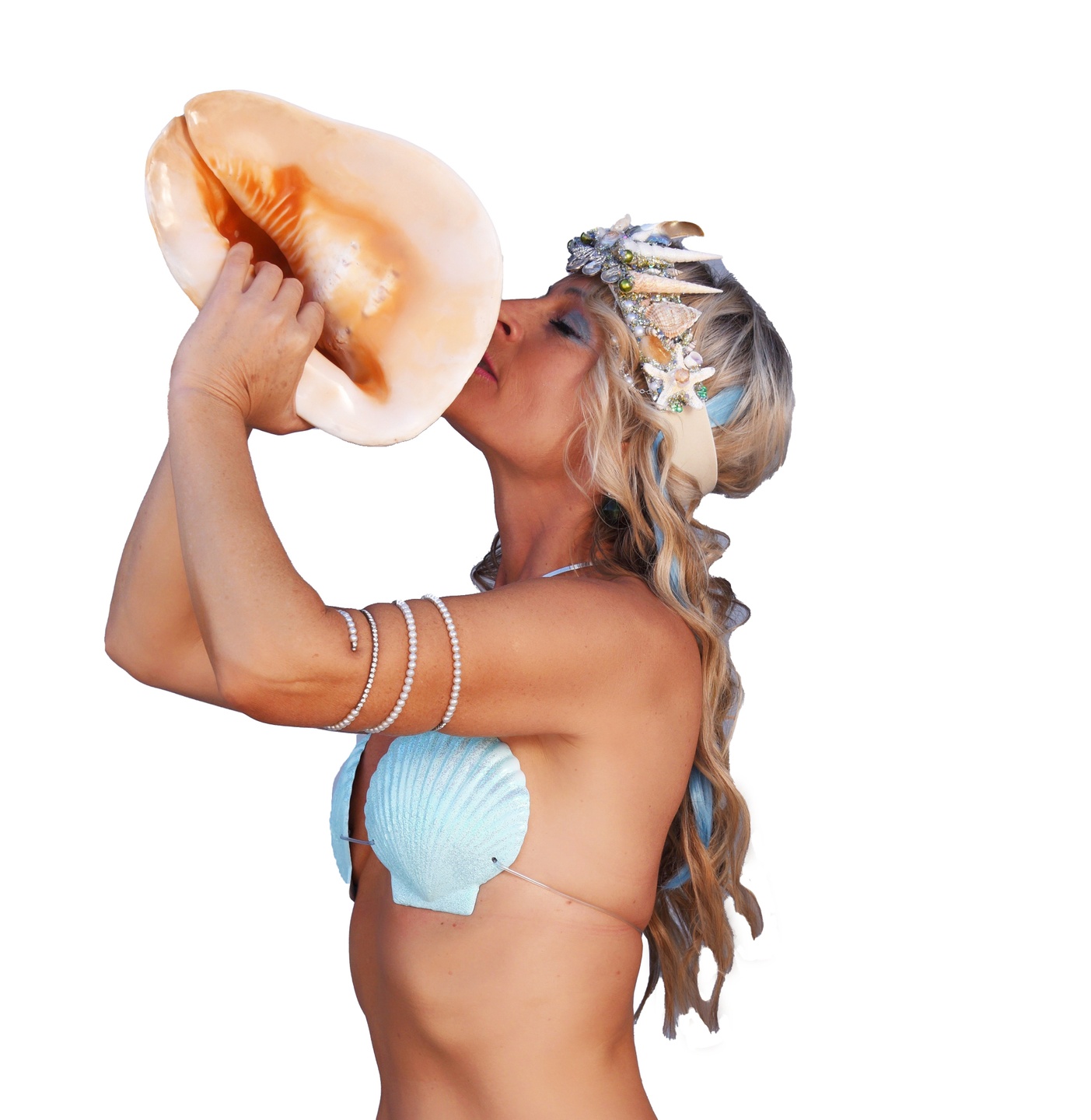 and educational products and services to advance, accelerate and optimize brain and body function.
Her sonic shaman and 'seeing' abilities have given countless clients miraculous, life-changing results.
Having recovered her own brain from seven concussions and a history of PTSD, she leads from personal experience of the superhuman power to restore and renew via light and sound.
Connected since birth with the Lyran sentience, activated by whale and dolphin multi-dimensional consciousness and conduit of solar language by the Great Central Sun, Mahalia produces applied psycho-acoustic light sounds with her voice that mimic ocean love and an ancient, life-affirming dialect.
Pictures from Mahalia's personal photo album
These 'vocal' mandalas produce cosmic shapes, colors, and mathematical codes known as cymatics which purify old incoherent patterns of vibration held deep in the subconscious. Once dense vibrations such as unresolved traumas and their emotions are returned to the purest DNA light, the body's innate intelligence will find pathways to restore health, well-being, and harmonic coherence.
Mahalia believes that "the time beyond time and space has come to return to the original divine home temple of our sacred diamond heart. The one that reveals golden light, sound, rainbows, natural harmonics, sacred geometries, purification spaces and dancing, joyful elementals that touch all sentient beings with ancient, original states of musical symphonies for self-regulating ecstasy.
Mother Earth's body is the sacred breath of this golden light and sound and we Sing as one of her countless bioluminescent ascendants ascending as a heavenly symphony. In our blissful ascendant state, we turn on photons, galaxies, creation itself".
She has made it her life's work to study the latest developments in neural science while pursuing her deep passion for all things metaphysical.
Her mission is to empower her clients to optimize overall brain function so they can live empowered lives immersed in bliss, health, and radiant joy.
STUDIES, PASSIONS, AND QUALITIES
Bodhi Meditation Level 1 + 2
Biological Decoding Enrique Bouron
Higher Brain Living Jim Case
Feminine Freedom Unplugged Tanya Paluso
YOU training Brandon Hawk
Personal Power Story Bo Eason
Message to Millions Ted McGrath
Performing Arts Diploma New Image College of Fine Arts
Writer/Producer/Actor
Theta Healing Level 1 + 2
Healing Ancestry through Ritual + Resonance Jill Purce
Real People Music 5 Day intensive Edwin Coppard
Vastu Shastra Level 1 American Institute of Vastu
Bachelor of Education – Year 1 – Vancouver Island University
MELT Method Level 1
Zumba training
Live Blood Cell Analysis Dr. Robert Young
Nutrition
Iridology
Herbalism
Reflexology
Deep Muscle Tendon + Ligament Therapy
Swedish Massage Therapy
Lomi Lomi Nui (Hawaiian Massage) Level 1, 2 + 3
Urban Shaman Level 1 + 2 Wayne Powell
Therapeutic Touch
Psyche-K
Living Valley Springs Cleansing Retreat training
Paleo, Veggie, Vegan, Raw Foods
Snowboard racing/Wakeboarding
Rock climbing/Firewalking
Canadian national bodybuilding (Trophy/5thPlace)
Featured athlete on TSN/ESPN
Marathon/Half marathon/Ultra triathlon
Triathlon/Inner Limits 90km adventure race
Cycle tour in BC and Australia
Salsa/Merengue/Swing/African performing/teaching
Creator of World Rhythm Dance Fitness + ALLUMINA
Dance Alchemy/Animal dance for brain fitness
Creator/instructor of SOURCE Massage therapy
Living FITT/Writer/Instructor
PEAK Performance/Writer/Instructor
Blyss + Hunafluid clothing line/Creator
Poet/artist/author/photographer
Excellent hugger
A unique voice that calms the listener
Learn more at https://www.brain-bliss.com/