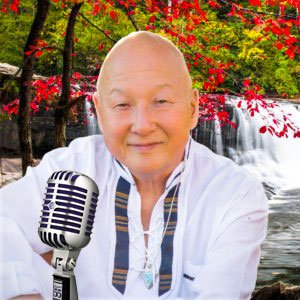 Monthly Live Activations & Q&A with Kenji
Joyful Lightweavers Membership
One of the most difficult parts of the spiritual journey is staying on track.  In this monthly membership, you will get two monthly calls for keeping your frequency high with the latest global energy updates and activations.  Each call has a Q&A, so you can ask questions and gain personal insights from Kenji himself.
You will be able to interact with the energy and vibration of transformation, acceleration, immersion, healing, and ascension. We will bring forth the masters and angelic presences that support you on your journey home.
All of us will support you in releasing your energy from the matrix of suffering, limitation, dis-ease, and lack. We will hold for you the highest level of spiritual vibration and consciousness that your brain and body can hold and embody.
One of the essential energies that we will hold for you is that of FREEDOM. Freedom to be your true self; freedom to express your uniqueness; freedom to be clear of the shackles of time and space.
On occasion, we will invite my favorite like-minded colleagues to present on selected themes for 45-60 mins with some Q & A.
MEMBERSHIP BENEFITS:
Membership Call:  One 60-90 minute live call to answer your personal questions on personal healing, business practice, ascension symptoms, relationships, and your pain points. Concludes with a group activation. Recorded replay available. Chat feature enabled.

New Earth Consciousness Call:  One 60-90 minute live recorded call on the membership matrix upgrades, attunements and initiations to help the membership evolve, expand and align with the Unified Field of Oneness and New Earth Consciousness. Q & A and guided meditation. Chat feature enabled.

Free Content:  At least one free MP3 recording every month from my activations library valued at $20-$50 each
Huge Discounts:  40% discount on multi-part Online Series
More Discounts:  40% discount on New and Full Moon online events valued at $20-$33 each and most new products added.
Private Session Discounts:  $100 discount on the phone & in-person Private Sessions
Vortex Discounts:  $100 discount on live Sedona Vortex Activation (TM) package valued at $397 special pricing per person, 4 total hours with recorded vortex activation
Free downloads:  QL Poster image valued at $25
*Bonus Giveaway: One member each month will be selected for a free 60-minute recorded phone session.
Try our Membership Program for 30 Days FREE
Add the Membership to Your Cart & Use the coupon code:   joyfulfree1117