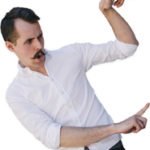 Paklausk bet kurio architekto, dizainerio, rašytojo, režisie­riaus ar oratoriaus – kas skiria gerą kūrinį, teoriją ar daiktą nuo ne tiek gero? Tikėtina, kad sulauksi vieno atsakymo: Paprastumas.
Tai, ko nemažai žmonių bijo. Tai, kas gali pasirodyti panašu į tuštumą. Tai, kas gali sukelti šaltumo jausmą. Tai, kas galbūt gąsdina ir atrodo nuobodu.
Nes kaip įmanoma gyventi laimingai, turint mažiau? Mažiau tikslų, daiktų, draugų, įkvepiančių svajonių ar begalinio kiekio saviugdos straipsnių čia ir kituose "būtinuose" portaluose?
Kaip paprastumas gali išgelbėti tavo gyvenimą…
…Jei tai atrodo taip svetima?
Leisk, pabandysiu atsakyti.
Ką aš vadinu paprastumu?
Štai dvi iliustracijos. Pirmoji:
Ir antroji:
Abejų iliustracijų autorė Eglė Čečenikovaitė.
Vienoje yra paprastumas.
Švelnus, lengvas ir ramus. Paprastumas.
Ar atpažįsti?
Tikiuosi, kad taip. Tačiau, visgi, leisk palyginsiu paprastumą ir chaosą, pasitelkdamas mokslinius tyrimus:
Paprastumą atradau prieš daugiau nei trejus metus. Ir nuo tada jis mane vis labiau veža.
Tai pamažu tapo mano požiūriu į gyvenimą.
Verslą, kūrybą, santykius, apsipirkimą, mitybą, sportą… Ir dar daugiau.
Angliškai paprastumo judėjimas vadinamas Minimalizmu. Tačiau, kol kas, lietuviškai ši frazė į žodynus įtraukta tik kaip meno forma, taigi renkuosi lietuvišką ir suprantamą žodį – Paprastumas.
Kol kas pats stengiuosi tam rasti tinkamesnį žodį. 🙂
Kam skirtas paprastumas ir ar jis padės man gyventi geriau

?
Štai keli pavyzdžiai žmonių, kurie kartu su manimi seka paprastumo keliu. Jei nė viena problema apačioje tavęs nejaudina –gali būti, kad paprastumo tau nereikia.
Nes šis požiūris skirtas:
Tiems, kurie nespėja pabaigti darbų laiku, nors ir labai stengiasi.

Tiems, kurie neišsirenka, kokios ateities trokšta labiausiai iš šimtų galimų pasirinkimų. (Mokaisi mokykloje? Studijuoji? Nori mesti psichologiškai žudantį darbą? Taip – žinai, jei tai esi tu.)

Tiems, kurie dirba daug, tačiau uždirba (ir nudirba) – mažai.

Tiems, kurie nesijaučia laimingi ir jaučia tik liūdesį.

Tiems, kurie skundžiasi, kad turi mažai pinigų.

Tiems, kuriems rūpi ekologija ir gyvoji gamta. (Techniškai kalbant – viskas yra gamta. Tu, aš, mūsų automobiliai… Tai atsirado per evoliuciją. Tačiau čia labiau turiu omenyje amžiais augusius miškus, šimtų tūkstančių metų senumo gyvybės rūšis ir švarų vandenį, žemę ir orą. Tai lengva sunaikinti, tačiau vis dar techniškai sunku atkurti).

Tiems, kurie nori po savo neišvengiamos mirties palikti kažką įspūdingo, o ne dirbti šimtus beverčių darbų (Žmones, kurie vadovavosi Paprastumo principais, mes prisimename. Mikalojus Konstantinas Čiurlionis ar Chiune Sugihara buvo vieni tokių žmonių.)

Tiems, kuriems svarbiausia – nuoširdūs, atviri santykiai.

Tiems, kurie trokšta ramybės.

Tiems, kurie nemėgsta netvarkos ir chaoso.

Tiems, kuriems kažko yra paprasčiausiai per daug.

Patenki į bent vieną šių grupių? Tuomet skaityk toliau.
Trys pagrindinės paprastumo taisyklės: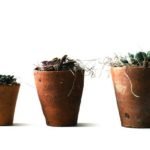 Nenusižengiant savo taisyklėms, paprastumo taisyklės yra… Paprastos. Kas, spėju, tau nėra netikėta. 🙂
Taisyklės tėra trys.
Tu jau turi pakankamai. Tau nereikia dar vieno žaislo iš artimiausios parduotuvės arba dar vienos geros svajonės, kad rastum sau laimę. Nes laimė neslypi daiktuose, svajonėse ar kitokiame turte. (Ją sau susikuri tu. Bet apie tai plačiau jau po akimirkos) .
Paprastumas yra laimė. Jei kažkas kelia kančią, liūdesį ar trukdo – tau to nereikia. Atsisakyk visko, kas bloga ir taip atsiras vietos laimei, džiaugsmui bei ramybei.
Paprastumas yra kelionė. Tai nėra sąrašas taisyklių, kurių privalai laikytis. Tai nėra perdėtai išsamiai aprašyti žingsniai iki "nušvitimo". Tai tavo asmeniniai pasirinkimai ir tavo gyvenimo būdas. (Taip, tai taikoma ir šioms trims taisyklėms).
Viskas! Ko imsiesi, ką darysi, kur sustosi ar ko sieksi – tai tik TAVO pasirinkimas. Ir niekas negali pasakinėti, ką tau daryti, kiek ko turėti, ką pirkti, o ką ne. Magiški skaičiai ir apribojimai netaikomi.
Tai tik asmeninis gyvenimo būdas, ne religija. 🙂
Tai… Hm… Duok man pavyzdžių!
Na, bet aš kalbu, kalbu… Ir turbūt nėra lengva suprasti, ką būtent siūlau, tiesa? Leisk parodysiu keletą pavyzdžių iš savo, mano draugų ir mano herojų gyvenimų.
Idėja 1: Pasilik 33 drabužius ir visada turėk, ką apsirengti.
Ši idėja skirta tau, jei: Drabužiams išleidi milžiniškus pinigus, tačiau vis tiek neturi, ką apsirengti; norėtum rengtis stilingai ir gražiai.
Projektas 333: 33 drabužiai, kas 3 mėnesius, vieniems metams. Iššūkis, skatinantis išsirinkti tik tuos drabužius, kuriuos nešioji, kurie tau tinka ir patinka. Nes visi likę (Ir kuriems įprastai išleistum šimtus eurų) nėra reikalingi. Tu turėtum tai pastebėti.
Šis projektas sukurtas moterims, bet tinka ir vyrams. Ypač, jei tavo spinta kosminio dydžio ir vietos vis tiek nepakanka.
Plačiau: Projekto 333 puslapis ir lietuvaitės Živilės atsiliepimai.
Idėja 2: Pirk brangesnius daiktus ir išleisk mažiau eurų.
Ši idėja skirta tau, jei: "TopShop" ir "Norfa" yra tavo mėgstamiausios parduotuvės; nori gyventi prabangiai; nori sutaupyti eurų.
Visą gyvenimą iš senelių girdėdavau posakį: "Skūpas moka dukart".
O dabar, kai pats pradedu gyventi be tėvų, suprantu, kad tai yra tiesa. Jokie pinigai nėra verti sveikatos ir laiko, kuriuos prarandi perkant nekokybiškus įrankius, drabužius, vaistus, namų priežiūros prekes ar pačius namus. (Prisiekiu – LED apšvietimas ir geras šildymo katilas buvo turbūt dvi geriausios mano investicijos. Per mėnesį elektrai išleidžiu po vos 5 eurus (!!!), įskaičiuojant ir indukcinės kaitlentės veikimą. Šildymui žiemos metu – apie 15 eurų per mėnesį. Aišku, gyvenu vienas, tačiau visgi… Ir tai 50 kvadratų namas).
Plačiau: Vienas geriausių mano skaitytų tekstų šia tema, tave gali įkvėpti mano tau skirtas 150 daiktų iššūkis ir šis TED talk:
Idėja 3: Liaukis skaičiavęs pinigus ir susitvarkyk finansus.
Ši idėja skirta tau, jei: Asmeninių finansų tvarkymas atrodo lyg baisus monstras, taigi to labai vengi; išvis nenori skaičiuoti savo pinigų.
Tau nebūtina laimėti 90 milijonų eurų, kad galėtum nesirūpinti savo mėnesio išlaidom ir nebūti nuolatinėse skolose greitųjų paskolų kompanijoms ar draugams.
Vietoj to, tu gali susitelkti į tai, kas svarbiausia ir…
a)Neskaičiavus pinigų, tiesiog nepirkti to, ko nereikia ir b) Turint skolų, jas kuo greičiau grąžinti pirmiausiai, kol jos nenusitempė tavęs per devynis pragaro ratus.
Plačiau: Šeimos vyro, atsikračiusio virš 100 tūkst. eurų skolos, tinklaraštis.
Idėja 4: Liaukis kėlęs sau naujus tikslus ir pradėk dirbti.
Ši idėja skirta tau, jei: Turi šimtus svajonių, norų ir tikslų, tačiau nė vieno tų dalykų neįgyvendini.
Nors aš mėgstu kalbėti apie naujus tikslus ir iššūkius, (Ehei! Iššūkių sąrašai, iššūkių metai… Turbūt pastebėjai. 😉 turėtum suprasti, kad vienas baigtas darbas yra geriau, nei penkiolika pradėtų. Net jeigu tuos penkiolika "tuojau pabaigsi". [Ar tikrai tuojau? Tikrai?]
Plačiau: Išbandyk Upės filosofiją, o tada rinkis tai, kas tave veža labiausiai.
Idėja 5: Sportuok lyg urvinis žmogus ir atrodyk kaip Konanas barbaras.
Ši idėja skirta tau, jei: Trokšti sportuoti, tačiau nežinai nuo ko pradėti; sporto salės atrodo pernelyg sudėtingas reikalas.
Aš nežinau kas mums įkalė į galvas, kad norint turėti gerą sveikatą, būtina eiti į milijonais įrenginių apstatytus sporto klubus arba pirkti iš "TopShop" vibruojančias kėdes.
Kaip, tavo manymu, gladiatoriai ruošdavosi kovoms koliziejuje? Arba tolimieji protėviai vien tik nusmailintu medžio gabalu nudobdavo liūtus ir dvigubai už dramblius didesnius mamutus?
Plačiau: Urvinio žmogaus fitneso planas ir kaip susikurti sporto salę su penkiais litrais pieno.
…Ir taip toliau…
Aš galėčiau vardinti ir vardinti. Kodėl geriausiai atsisakyti "draugų", kurie nesuteikia nieko gero, [Ir tik įpročius kartu parūkyti.] kaip maitinantis veganiškai per savaitę įmanoma išleisti maistui vos 10 eurų, kodėl paprastumas gerai kelionėse ar kuriant verslus…
…Tačiau tuomet šis straipsnis apie paprastumą taptų ne toks jau paprastas. 🙂
Todėl pirmam kartui užteks. O jei norėtum paskaityti daugiau, rekomenduoju šiuos puslapius apie paprastesnį gyvenimo būdą:
Paprastumas: šiandienos filosofija!
Kai pasaulis tampa toks sudėtingas, lieka viena išeitis – paversti jį sau paprastesniu. Tai gali būti sunkiau, nei sėdėti [Ir kankintis.] dabartinėje būsenoje, tačiau rezultatai atpirks pastangas.
Jei iki šiol troškai tik daugiau (tavęs neteisiu – tai mūsuose įprasta (Ypač tuo pasižymi seno raugo asmenybės. Mano tėvai ir seneliai per sovietmetį spėjo įprasti rinkti viską, kas papuls, "Nes gali prireikti". Tada juk ir prekybos centrų ties kiekvienu kampu nebuvo. Šiandiena – jau kitokia.), raginu tave pažvelgti į pasaulį kitomis akimis. Priimti jį tokį, koks jis yra. Ir pagyventi paprasčiau.
Kaip man Valtininkas kartą pasakė:
Paprastumas – tai lyg akmenų išmetimas iš oro baliono krepšio, kad
galėtum pakilti aukštyn ir skirsti tolyn.
Kodėl to nepadarius jau šiandien?
Tavo artimas,

Vi Kontrimaitės nuotraukos
Sužinokite daugiau apie Danielių iš jo paties su jumoru parašytos autobiografijos – https://debesyla.lt/gyvenimo-pokyciai/. Daugiau Danieliaus straipsnių surasite čia – https://debesyla.lt
Neužmirškite užsisakyti Danieliaus knygą "Tinginio manifestas" – h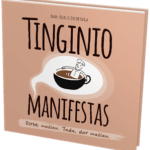 ttp://www.saviugdosknygynas.lt/tinginio-manifestas/ .