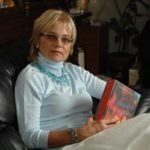 Jūratė Gattini (toliau J.G.): Pradėsiu nuo neįprastos įžangos, kadangi Violeta Messina, knygos "Nežudyk Meilės" autorė, turi ypatingą reikšmę mano gyvenime.   Pažįstu Violetą jau dešimt metų. Ji – mano mokytoja ir įkvėpėja. Sakoma, kad kai mokinys yra pasiruošęs išmokti naują pamoką arba atrasti naują, jam dar nepažįstamą pasaulį, būtinai atsiranda mokytojas, kuris įkvepia, nukreipia ar pastūmėja tam lemtingam žingsniui, kuris reikalingas mokinio gyvenime.
 Taip atsitiko su manimi. Violeta atsirado mano gyvenime būtent tada, kai manyje subrendo nenumaldomas noras pažinti save ir pasaulį, atsakyti į klausimus, kuriuos, turbūt, užduoda sau kiekvienas mąstantis mūsų planetos gyventojas: Kas aš esu? Kodėl aš esu šioje žemėje? Koks mūsų gyvenimo tikslas? Kokia jo prasmė? Kodėl viskas vyksta būtent taip, kaip vyksta, bet ne kitaip? Ar mes galime būti savo gyvenimo šeimininkais?
Tada, prieš dešimt metų, kalbėdama su Violeta pirmą kartą, buvau nustebinta jos ypatinga energija, nuoširdumu ir aistra gyvenimui, pasauliui ir jo pažinimui. Tuomet ji minėjo man dar nepažįstamus dalykus – auras, čakras, indigo vaikus, kalbėjo apie sąmonę, pasąmonę, dvasinį žmogaus atsibudimą ir kitokius įdomius dalykus. Klausiausi susidomėjusi, tačiau pilnai nepriimdama visko, ką išgirdau. Protas priešinosi naujai informacijai, tačiau vidinis balsas šnibždėjo, "sužinok daugiau".
Pabaigusi pokalbį, kad nepamirščiau žodžių ar terminų, kuriuos paminėjo Violeta, tuojau pat puoliau ieškoti papildomos informacijos internete. Taip prasidėjo mano sąmoninga, nepaprastai intensyvi ir įdomi kelionė į savęs ir pasaulio pažinimą…. Perskaityta šimtai knygų, išklausyta šimtai paskaitų, seminarų, atliktas didžiulis darbas su savimi…. Ačiū, Violeta.
Dabar, po dešimties metų, puikiai suprantu viską, apie ką Violeta kalbėjo mūsų pirmojo pokalbio metu. Mūsų pokalbiai tęsiasi, tačiau jie pasikeitė – mokinys "išaugo", sustiprėjo ir subrendo. Mes keičiamės ir dalijamės informacija bei naujais atradimais, kurių nemažėja, nes pažinimui nėra ribų.
O šiandien mes dalijamės savo pokalbiu su jumis, mieli skaitytojai. Gal ir jūs atrasite kažką naujo ir įdomaus sau….
J.G. Violeta, "Nežudyk meilės" – tai Jūsų gyvenimo istorija, nuoširdžiai ir be pagražinimų išlieta ant popieriaus.  Kaip gimė idėja ją parašyti? Ar mintis parašyti knygą kilo ypatingu laikotarpiu Jūsų gyvenime? Ar jautėte, kad tai reikalinga visų pirma Jums pačiai?
Violeta: Ačiū Jums, Jūrate, už tai, kad atėjote į mano gyvenimą, už tai, kad užsimezgė draugystė ir už tai, kad priėmėte mane tokią, kokia aš buvau ir kokia esu dabar. Juk mes augame, keičiamės kas akimirką šioje nuostabioje kelionėje, kuri vadinama gyvenimu.
Idėjos parašyti knygą kaip ir nebuvo. Buvo tik žinojimas mano viduje, kad bus knyga. Mano gyvenimas buvo pilnas visokių išgyvenimų nuo pat mažens. O be to, žmonės visada nuoširdžiai domėjosi mano gyvenimiška istorija. Kartą išgirdau žodžius, "tiek esi patyrus, kad galėtumei parašyti romaną." Kažkaip pasilaikiau šią mintį, nes išgirdau tai iš labai garbingų žmonių, gyvenančių pilnavertį ir labai sėkmingą gyvenimą. Sakyčiau, jie "pasėjo" sėklą. "O kodėl gi ne?" pamąsčiau, nors  tuo metu nemaniau, kad mano gyvenimas aplamai gali turėti kokią tai prasmę ar vertę.
Pati knyga dažnai pradėjo "belstis" į mano sąmonę. Tokia būsena tęsėsi kelis metus, o paskui atsirado galimybė jai išsilieti ant popieriaus per penkių mėnesių laikotarpį. Tai buvo kaip darbas: nuo ryto iki vakaro, padarant trumpas pertraukas kavos puodeliui ir maisto paruošimui šeimai, kuri buvo užsiėmusi savais darbais bei džiaugsmais.
Aišku, tas darbas buvo labai intensyvus – nesibaigiantys konfliktiniai vidiniai pokalbiai su savimi, tarp sąmonės ir sielos, sakyčiau, nes tai buvo savotiška išpažintis – prieš save, savo giminaičius, draugus, visus tuos, kuriuos pasieks mano knyga.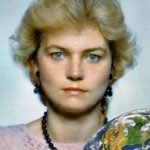 Viename knygos pristatymo vakare mano knygos leidėjai apibūdino mane neypatingai maloniais žodžiais: "Labai drąsi moteris, nuogai išsirengusi prieš visą pasaulį". Tačiau kažkas mano viduje raminančiai sušnibždėjo, " Mūsų visų istorija yra ta pati, ir visi ją išgyvename panašiai, tik truputėlį  kitaip".
Kiekvieną vakarą perskaitydavau tai, ką surašiau. Ašaros liedavosi upeliais – daug kas atsiskleidė, kas buvo pamiršta vaikystėje, kruopščiai buvo paslėpta po "kauke", "užmūryta" po gėdos, kaltės, nusivylimo ir bejėgiškumo siena. Su skausmu ir nuostaba stebėjau savo gyvenimo  kelionę ir transformaciją – kaip iš "kokono" išsilaisvina drugelis, taip gimsta ir naujas žmogus. Taip gimė ir nauja Violeta. Pavadinčiau savo knygą išsivalymo ir atleidimo knyga, giliai supratusi, kad ji pirmiausia buvo man pačiai reikalinga. Tik vėliau kilo mintis ja pasidalinti su kitais.
J.G. Jūsų knygą "Nežudyk meilės" perskaičiau vienu įkvėpimu: juokiausi  ir verkiau, džiaugiausi ir liūdėjau kartu su Jumis. Juk knygos pavadinimas atspindi jos pagrindinę mintį, ar ne taip? Kodėl taip svarbu nežudyti meilės?
Violeta: Ačiū. Labai svarbu atrasti meilę ir gyventi ja, nes ji sukūrė mus. Mes gimėme iš Dievo meilės, bet dažnai to nematome arba nejaučiame. Ieškome jos visur išoriniame pasaulyje, kada ji randama mūsų viduje. Kodėl? Tai būtų labai ilga ir sudėtinga tema diskusijoms: užsimiršimas, atitolimas nuo šaltinio, kitaip sakant, nuo Dievo meilės, iliuzijos žabangos ir kerai….Nemylėdami savęs mes negalėsime mylėti nei Dievo, nei artimųjų, nei vaikų, nei gyvenimo, ir nesugebėsime nei atleisti, nei atjausti.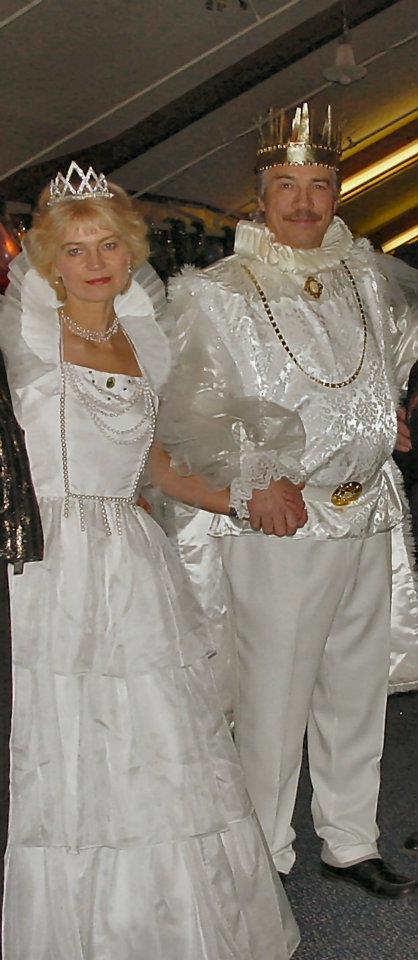 Nuotraukoje Violeta su vyru Džeimsu.  Kostiumai pasiūti pačios Violetos
Tai yra pats svarbiausias Įstatymas, kurį žmonija pažeidinėja daugybę tūkstančių metų. Nesilaikant šio įstatymo, tikėtis ramybės ir džiaugsmo yra beprasmiška. Visi mes ieškome kelių į pasaulio harmoniją, norime taikos, bendradarbiavimo, atjautos, supratimo. Tačiau viskas prasideda nuo savęs. Kas tu esi? Tai klausimas, kurį kiekvienas turi sau užduoti prabudimo pradžioje, ir klausti iki tol, kol išgirs tikrąjį atsakymą savyje.
J.G. Knygoje Jūs pasakojate ir apie savo šeimos istoriją, o taip pat atskleidžiate šeimos įtaką Jūsų požiūriui į save, Jūsų pasaulėžiūrai ir konkretiems įvykiams Jūsų gyvenime. Kodėl šeimos vaidmuo yra toks svarbus?
Violeta: Žmogus neatsitiktinai gimsta atitinkamose sąlygose – rasėse, religijose, geografinėse zonose, pirmiausia, aišku, šeimose. Kontraktas tarp žmonių būna surašomas daug laiko prieš jo gimimą. Priežastys būna įvairios, bet visada sudaromos pačios tinkamiausios sąlygos žmogaus evoliucijai. Tai ir praeitų gyvenimų patirtis, pasiekimai ar skolos, naujos paieškos ir atradimai, įvairių išgyvenimų patirtis ir išminties kaupimas tai praeinant.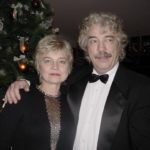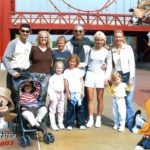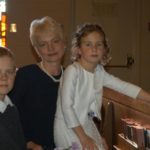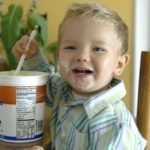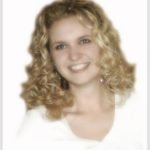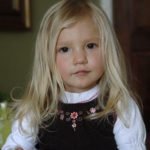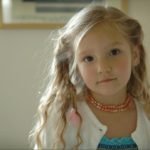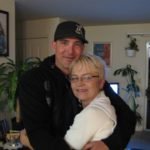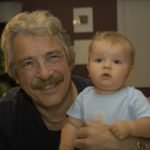 Nuotraukose: Laimingos gyvenimo akimirkos
Šeimos intelektualinis, mentalinis lygis, emocinis bei karminis fonas įtakoja kiekvieno šeimos nario gyvenimo kryptį karjeros ir interesų pasirinkimui. Emocinė atmosfera šeimoje turi didelį poveikį sveikatos būsenai, kūrybingumui bei talentams. Šeima formuoja ir daro didžiulę itaką jauno žmogučio dvasingumui, pasaulėžiūrai, pasaulėjautai ir charakterio savybėms.
Praėjusi nemažą gyvenimo atkarpą ir išanalizavusi sudarytas augimui sąlygas šeimoje, mano brangių tėvų likimus, viltis, praradimus ir pasiekimus, supratau, kad mano interesų ratas šiame gyvenime yra labai platus: tai ir religija, ir politika, filosofija, istorija, sveikatos, žmogaus dvasinių ir fizinių galimybių laukas, mistika, paslapčių išaiškinimas, stebuklų paieškos, tarpusavio santykių tema, o svarbiausia mano užduotis šiame gyvenime buvo ir yra meilė Dievui, sau, Dievo kūrinijai, ir per ją išsivalymas, išsilaisvinimas nuo senų dogmų, nuo prisirišimo prie daugelio dalykų ir žmonių. Taip pat transformacija, transmutacija, perėjimas į aukštesnę sąmonę ir sąmoningas pasirinkimas skleisti gerumą, meilę, atjautą bei pagalbą pasauliui.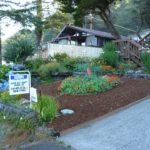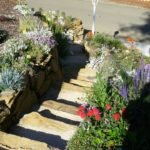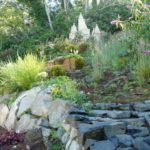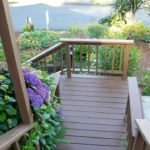 Nuotraukoje: Violetos išpuoselėta namų aplinka
J.G. Skaičiau Jūsų knygą ir atradau labai daug panašių situacijų ir "personažų", kurie buvo ir mano gyvenime. Ar tai sutapimas? O gal tai lietuvės moters istorija?
Violeta: Lietuvai teko ypatinga paskirtis ir vaidmuo pasaulio istorijoje. Apie tai yra tik užsiminama, bet viešai nekalbama. Neveltui daugelis Lietuvos žmonių išvyko į įvairias pasaulio šalis. Tam yra priežastis, tiksliau, misija.
Labai stiprios yra Lietuvos moterys – jų dvasia nepalūžo po daugelio šimtmečių išbandymų. Lietuvos žemė, šalies kultūra, papročiai, tradicijos stiprai įtakoja visų šiame žemės lopinėlyje gyvenančių žmonių likimus bei charakterio savybes. Atsitiktinumų juk nebūna, sutapimų ir pasikartojimų gyvenimuose yra nemaža. Mes esame vieno Dievo ir vieno pasaulio vaikai, ir priklausomai nuo šalies, kurioje gimėme, kolektyvinės sąmonės, istorijos, dominuojančios religijos įtakos ir mokymų, gyvenimo būdo, ir yra formuojama tos šalies gyventojų patirtis.
Nuotraukoje – Violetos gėlių darželis prie namų Oregono valstijoje
Sutinku, kad daugelis Lietuvos moterų, kurios perskaitė mano knygą, atrado savo išgyvenimuose panašių personažų ir situacijų, bet manau, kad viso pasaulio žmonių išgyvenimai yra panašūs.
J.G.: Jūs perėjote daugybę pačių sunkiausių išbandymų (net šiurpas eina per kūną, prisiminus), tačiau ne tik nepalūžote, bet po kiekvieno išbandymo tapdavote stipresne. Iš kur pasisemdavote tą stiprybę?
Violeta: Praeiti gyvenime man teko labai daug. Knygoje yra surašyta tik labai maža dalis mano patirties, bet juk knyga pati rašėsi ir išdėstė tik tai, kas buvo reikalinga ar naudinga skaitytojams. Aš buvau tik instrumentas. Atvėrus duris į šio gyvenimo praeitį, vėliau man buvo atskleista daug tolimesnė ir gilesnė praeitų gyvenimų patirtis. Štai ir supratau, iš kur atsiranda tos jėgos nepalūžti ir viską pakelti – praeitis, dabartis ir ateitis yra šiame momente. Viskas tarpusavyje susiję ir susieta. Dvasines ir fizines jėgas mes gauname  iš šaltinio – Dievo, visatos. Kuo tampresnis ir samoningesnis kontaktas, tuo greitesnė pagalba reikiamais momentais. Prisimenu ir kartoju žodžius: "Dievas nesiunčia išbandymų, kurių nepakeltumėme."
Viena skaitytoja sakė, kad pati knyga "Nežudyk meilės" atsiuntė jai mintį pradėti skaitymą, nors pusę metų knyga stovėjo jos knygų lentynoje neliesta. Matyt, atėjo laikas peržiūrėti gyvenimą, išsivalyti.
J.G. Labai svarbią vietą Jūsų gyvenime užima Jūsų ryšys su Dievu, visata, žeme ir gamta. Pabandysiu jį įvardinti, o Jūs pataisykite, jei padarysiu klaidą. Jūs ne religinga, bet dvasinga, Jūsų ryšys su Dievu ir Visata nėra pagrįstas religinėm dogmomis, bet meile ir šviesa….
Violeta: Tikrai taip. Gerbdama visą savo praeitį, padėkojus visiems išgyvenimams, patirčiai ir mokykloms, aš išsilaisvinau iš daugelio priklausomybių ir prisirišimų. Su jumoru pasakyčiau, neišsilaisvinu tik iš meilės Dievui ir nuo noro ieškoti, skleisti bei dalintis šviesa.
J.G. Ar matote šviesesnę ateitį Lietuvoje ir visame pasaulyje? Savo knygoje Jūs minite idėją įkurti naujo mąstymo mokyklą Lietuvoje. Kokia tai būtų mokykla? Ar turite viziją? Gal galite pasidalinti savo mintimis?
Violeta: Visų pirma, turiu ir palaikau taikingo ir draugiško pasaulio viziją. Šiame chaotiškame permainų laikmetyje, mano vizija yra pastoviai "bombarduojama" įvairių energijų ir vizijų iš šalies, todėl laikas nuo laiko aš ją sustiprinu ir papildau pozityviais teiginiais, maldomis bei palaiminimais. Juk sakoma, kad vienas su Dievu yra dauguma. O mūsų – bundančių, prabudusių, ir tolyn į priekį paėjusių, jau yra nemažai.
Naujo mąstymo mokyklos jau seniai egzistuoja Lietuvoje. Aš turėjau ir turiu daug idėjų ir vizijų (manau, kad ir dar daugiau jų turėsiu), kurios sklinda po pasaulį, kurios materializuosis, kaip materializuojasi ir kitų žmonių vizijos padaryti pasaulį gražesniu.
Nors ir nepavyko įgyvendinti mano idėjos pastatyti naujo mąstymo mokyklą Domeikavos rajone, tačiau tame rajone gyvena, bendrauja, kuria, dalinasi meile, žiniomis bei informacija daugelis mano knygos skaitytojų. Jie lankėsi susitikimuose su manimi, išplėtė savo pažinčių ratą, atliko visokius ritualus Lietuvos žemės išvalymui, jungiasi į bendraminčių grupes.
Visi mes galime įsijungti į šį darbą. Aš daug laiko paskyriau ir informacijos išdalinau svetainėms Anastasija.lt , Atsibudimas.lt, FB sienoje. Kiek galėjau, tiek padėjau visiems, kurie kreipėsi. Neskaičiuodama nei laiko nei jėgų, išdalinau žmonėms šimtus mano knygos egzempliorių nemokamai. Jėzus sakė: "Jei du paprašys mano vardu dangiškojo Tėvo, bus išpildytas prašymas". Aš tą žinau ir tuo tikiu. Be tikėjimo rezultatų nebūna ir nebus. Vis daugiau ir daugiau žmonių visame pasaulyje dvasiškai atsibunda, nors atrodo, kad pamažu. Pasaulis šviesėja, mes daromės geresni.
J.G. Ačiū, Violeta, už pokalbį. Ačiū už Jūsų išmintį ir šviesą. Ačiū, kad primenate gyventi su meile. 
Kalbėjosi Jūratė Gattini